Congratulations!
Thank you Phyllis Harmon for 3 years of top notch service through all the Trio roles in District 7.
Say Thank You to Phyllis
Congratulations to Libra Forde, the 2015 District 7 International Speech Contest winner.  Libra moves onto the world wide speech contest being held at the 2015 Toastmasters International Convention in Las Vegas.  You can help Libra prepare by checking out her Facebook page.
Help Libra Prepare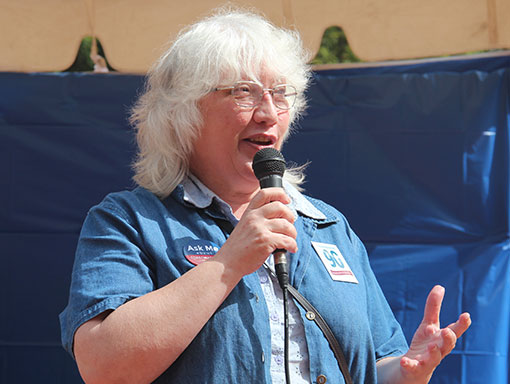 District 7 Evaluation Contest Winner!
Congratulations to Brinn Hemmingson for winning the District 7 Speech Evaluation Contest on May 2, 2015.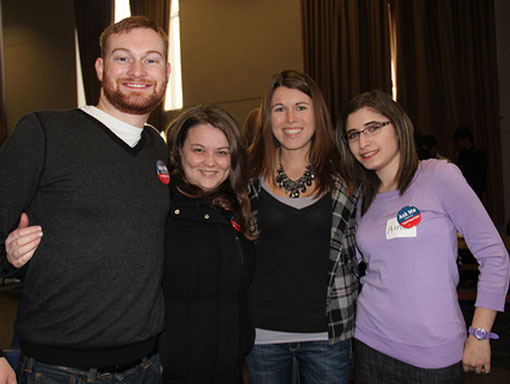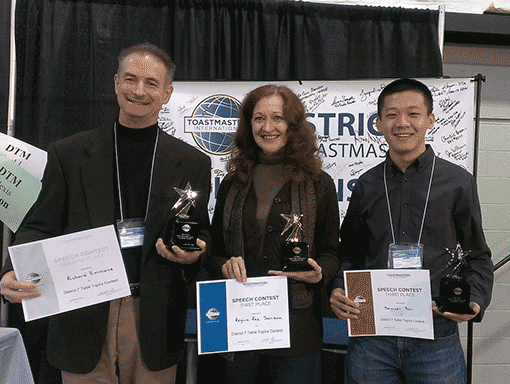 Humorous Speech Contest Season
Do you have a humorous speech that is just waiting to be given? Ask your club VP of Education when your club contests are being held and how you can participate.  Club winners advance to Area, then Division and the final contest will be held at the Fall Conference.
Happy 90th Birthday Toastmasters
This year Toastmasters as an organization turned 90.  District 7 compiled a special Happy Birthday message.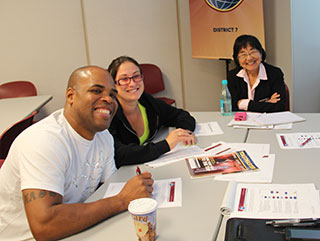 Leadership
Leaders head families, coach teams, run businesses and mentor others. These leaders must not only accomplish, they must communicate. By regularly giving speeches, gaining feedback, leading teams and guiding others to achieve their goals in a supportive atmosphere, leaders emerge from the Toastmasters program.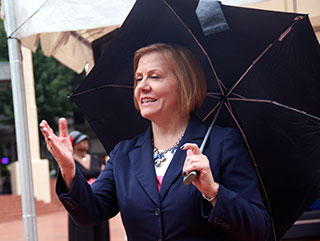 Confidence
Toastmasters will give you the skills and confidence you need to effectively express yourself in any situation. Whether you are a professional, student, stay-at-home parent or retiree, Toastmasters is the most efficient, enjoyable and affordable way of gaining great communication skills.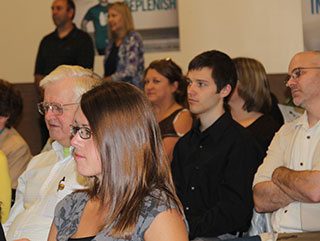 Personal Growth
Toastmasters provides a supportive and positive learning experience in which members are empowered to develop communication and leadership skills, resulting in greater self-confidence and personal growth.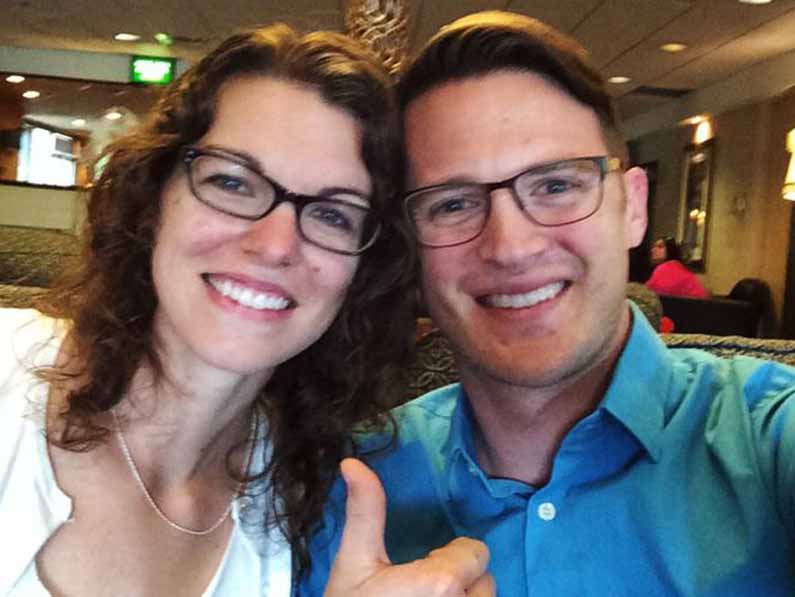 Member Spotlight
At age 25, Ryan Avery became the youngest World Champion of Public Speaking in history; competing against more than 30,000 people from 116 countries to claim the 2012 World Championship title. He is the cofounder of AveryToday, Inc. and managing partner at How to Be a Speaker, LLC. Ryan trains and speaks close to 100 times a year to global clients and leaders around the world teaching them how to utilize the power of storytelling to motivate others and to sell products, ideas and services!  Pictured here with his wife and business partner, Chelsea Avery.
Toastmasters taught me that leaders don't have to lead, follow, or get out of the way. Leaders first have to follow, to learn the ropes and gain confidence. Later leaders lead, showing followers the ropes and helping them to gain confidence. Once the followers are ready, the leader gets out of the way. This is not an either/or proposition. Follow, lead, and then get out of the way.
Syrena Glade, DTM
The personal and professional growth I've experienced since joining Toastmasters has been … extraordinary.
Eric Winger
Toastmasters helped me develop the communication and leadership skills I needed to succeed in the 
interview that landed me my current job.
Eldred Brown, ACG, ALB
Being a powerful speaker is the result of my participation in Toastmasters.
Victoria Trabosh
In 2005, I joined Toastmasters because I wanted my presentations to generate a greater impact on my audiences. A couple of years ago, I earned the highest award, Distinguished Toastmaster (DTM). If you want to improve your speaking, leadership and evaluation skills, you couldn't find a better place to grow. This year is Toastmasters' 90th birthday. Happy Birthday, Toastmasters!
Mike Goss
Perhaps the most important lesson I've learned through Toastmasters is that if I fear it, I need to do it. Hiding in my room made me sad and stagnant. Toastmasters taught me to believe in myself and helped me understand that to grow, I need to try new things.
Liana Cohen CC
Toastmasters has inspired me to encourage others to join and grow their skills and become leaders or better leaders. Cleon Cox