From the District Governor . . . . .
The 2013 Toastmasters International Convention 
What's it like to attend an International Convention? Is it all work and no play? How can a Toastmasters International Convention be in your future? For the answers to these and more questions along with some "Kodak Moments" Read more
Save the Date! Celebration of Leadership September 21st!
Each year in September we celebrate our members at the Celebration of Leadership. This is time when the STAFF looks back on all the hard work and commitment you've put into making our District successful and celebrate your successes.
This year we will be gathering on Saturday, September 21st, under the trees at the Lake Oswego home of Deveny Bywaters, past District Governor. Scheduled for the day is a potluck, BBQ chicken, live, toe-tapping music, and a day filled with laughter and fun. The agenda is being completed and will appear on the District 7 calendar in the next week or so.
Don't miss the opportunity to be part of this once-a-year event. Be sure to mark your calendar for September 21st, and look for more information about the Celebration of Leadership in our District social pages.
---
Submit an Award, Earn a Reward! 

In August, District 7 launched an educational incentive that benefits you the member. For every Competent Leader (CL) award submitted and recorded on the books at Toastmasters International in August or September, members earn either a manual or a Toastmasters pin. Congratulations to the following August recipients for submitting their Competent Leader awards:
Clarke, Kathleen               Rhodes, Vickie L.                          Dole, Kimberly A              Smith, Colleen Michelle
Gardner, Jamal                 Stahmer Demoss, Gretche          Glade,Syrena M.              Stevenson, Scott
Holdridge, Ronda M.        Stotler, Annamarie Rose             McCrea, Shaun S.             Tampkins, Alek J.
Rash, Sally                         Winger, Eric A.
Look for an email from Phyllis Harmon, LGET, with a form link to order your manual or pin.
Congratulations
to each of you on completing another manual and for contributing to your club's Presidents Distinguished success.
Every Journey Begins with the Closing of a Door
This is a story from the heart written by Dennis Hills, Toastmaster and father of Ronda Holdridge, our District 7 International Speech Contest winner. Many of you had the pleasure of meeting Ronda and her father as they traveled through our district fine tuning Ronda's speeches. Take a moment to read about their incredible journey. Read more
Welcome to the D7 Family
District 7 extends a warm welcome and hearty congratulations to our two newest clubs! Downtown Lunchbunch and Axium…um…ums. Read more
The Race is on. . .
We are off and running towards Presidents Distinguished. As of September 1, here is what we've accomplished together:
Read more

Is Your Club Reaching for the Gold?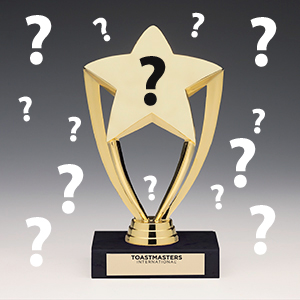 With just two months of the 1st quarter completed, members are submitting their educational awards to Toastmasters International.  So far, 107 educational awards are on the records.  A quick check looks like the following clubs are in the running for the
1st quarter District 7 High Achievers Award:

Tabula Rasa Toastmasters
Sherwood Town Criers Club
Jefferson State Toastmasters
Servetus Toastmasters
Columbian Club
Southern Oregon Speechmasters     Insert YOUR Club's Name Here!
Did You Know? 
It's time to renew our commitment to self improvement as a Toastmasters member. A minimum of six dues payments, three from renewing members, must be submitted to Toastmasters International by October 10th to qualify for credit towards the Distinguished Club program. Read more
Upcoming District 7 Events
September kicks off a very busy contest season. Area contests are popping up all over the District 7 calendar.  Area governors, if your contest is not listed on the calendar yet, please get it posted. If you need judges for your contest, you can access the judges contact list from the Contact Us link on the District 7 home page.
Upcoming Events in September:
9/1-9/30: Smedley awards continue
9/1:  Begin dues renewal for the period 10/1/2013 – 3/31/2014
9/1-9/28: Area contests – check the District 7 calendar
9/21: Celebration of Leadership
9/28: Last day for Area contests
Lost Member Reactivation Campaign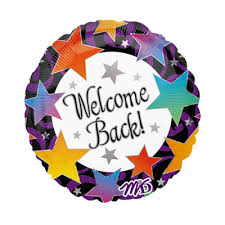 September is membership renewal month. A great source of potential new members lies in your former members. Compile your list and schedule a special even just for them. Welcome them back with open arms. They will remember all the fun they had as a toastmaster. Table Topics will make them feel like they are back home. Current and former members will have a chance to rekindle old friendships. Many people leave toastmasters because life and schedules get in the way. Times change, a warm reception by you may be all it takes to encourage a former member to rejoin. As a bonus a goal in the Competent Leader manual can be fulfilled when an event is planned.
Let us know what you did to bring former membes back to your club. emal: pro@d7toastmasters.org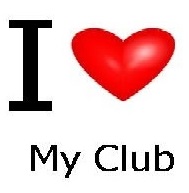 Tell us why your Toastmaster Club is #1 in District 7. Do it by creating a video for the I Love My Club Video Contest. Draw on your club's talent and creativity to share why your club is the best. This is a good opportunity for a club member to conduct an HPLP, High Performnce Leadership Project. Read more